Temporary Storage Between Moves
Quick Read
If you're looking for options on how to store your belongings between moves, you're in luck! We've compiled a few tips on temporary warehouse storage options, including:
How to choose the right storage company
A guide on storage types
Storage packing tips
Whether you're looking for short-term storage or suddenly need overnight truck storage, you can be prepared for your move, knowing what storage options are available.
Moving comes with a lot of unknowns. Sometimes you have to move out of your home before you can start settling into your new one, but what do you with all of your belongings? We can help!
Whether you need overnight truck storage, short-term storage for 30-90 days, or are looking for long-term warehouse storage, we have some tips to help build flexibility into your moving plan.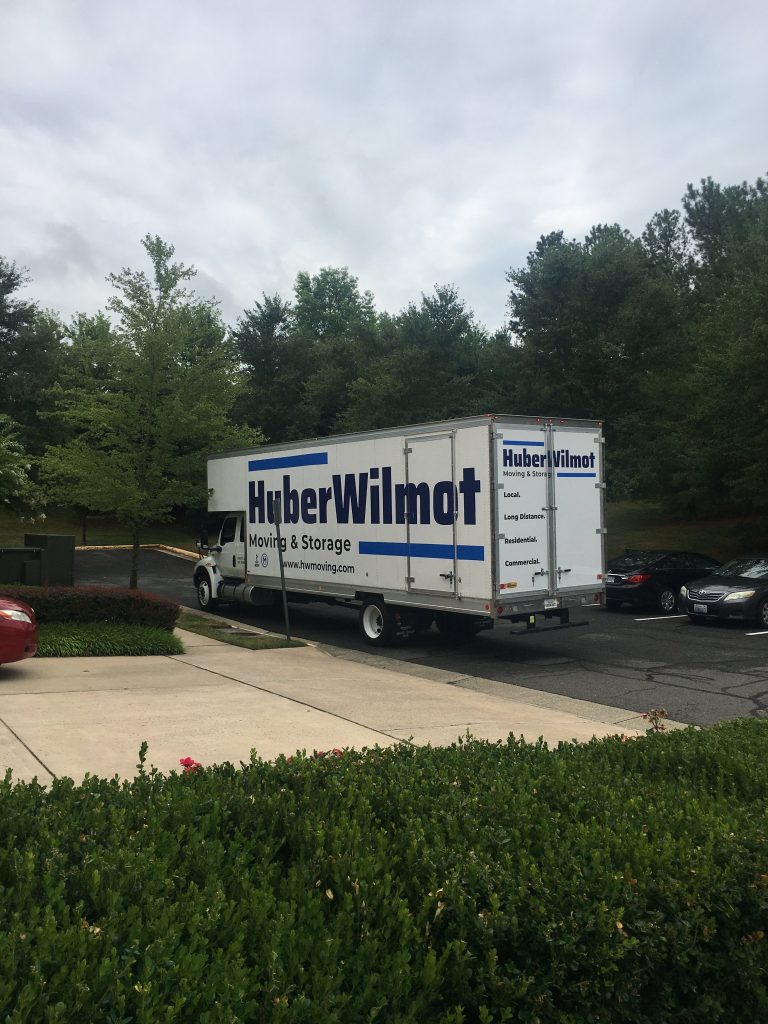 Choose the Right Moving and Storage Company
As you're preparing to move and have the date in hand, start your search for a mover. We always recommend that you begin this anywhere from 2-3 months in advance. This allows you time to:
Get multiple quotes
Thoroughly vet your mover
Discuss and plan your move
When choosing your professional moving team, ask about temporary storage options. Most local moving companies have some form of storage space, you want to choose someone who will work with you through the hiccups of a move. Will your mover be able to:
Store your belongings overnight
Offer cost-effective month-to-month storage units
Guide you through options for long-term storage
You want to make sure that your mover will work with you and provide excellent customer service along the way. These movers may have higher rates but you can rest assured that should you have bumps in the road, they'll be able to help.
What to Know About Storage Types
There are a variety of different terms and meanings for storage. From warehouse storage to short term or temporary storage, some companies may not have the most transparent terminology.
Overnight Truck Storage
Some companies offer a service like this, where your belongings are stored on the truck for a short time – usually overnight. This storage service is perfect for times where you have to move out a day before you can move into your new home or if you have issues at closing.
As soon as you know that you may need this, be sure to call your moving company to work out logistics.
Short-Term Storage
Also called temporary storage, short-term storage allows you to store your items for as long as you need them, without being locked into a long-term plan. You may need this option for several reasons, but look for:
Transparent pricing
Flexible term agreements
Security of property
Long-Term Storage
Regardless of why you need storage, knowing that your moving and storage company has space to securely hold your belongings is crucial. Long-term storage is flexible for movers and allows for extra space to reallocated as needed.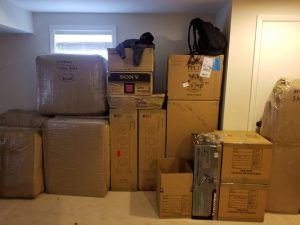 Long or short-term, when you need storage, look for a mover with climate-controlled warehouse storage options.
Packing for Storage
Whether you're moving out a month or two before you can move into your new home or are downsizing and don't know what you can take with you, knowing that your mover has storage solutions available takes the stress off of you.
When the time comes – be it the day of a move or specifically to store – packing items so they don't shift around is critical. Be sure to have the right packing materials on hand, like:
Sturdy boxes
Bubble wrap
Plastic wrap
You shouldn't place all of your belongings into temporary storage, but items to put into temporary storage include:
Furniture
Bulky items
Seasonal clothing
Lawn equipment or yard decor
Large collections (books, magazines, toys)
Have plenty of clothes and toiletries on hand. Depending on what your temporary home does or does not provide, you may want to keep electronics on hand. The mover may want to palletize or crate items, so ask how they plan to store your items.
Additional Tips for Temporary Storage
As you're preparing to move, look to declutter your unused belongings. This helps you get a fresh start in your new place and cuts down on what you need to pack. If you're getting ready to move or have already chosen a mover and need more information, always reach out to get a full picture of the options available to you.