Video Survey
Quick Read
HuberWilmot Moving & Storage wants to make the moving and storage experience with our customers one of ease and simplicity. That's why we offer video surveys to help our customers:
Schedule convenient home inventory video surveys
Quickly receive contactless virtual estimates
Our customers love using video surveys because:
There is flexibility in performing video surveys whether by night or weekends
They can rely on a company with over 35 years' worth of moving and storage experience to give them an accurate quote
Simply contact a HuberWilmot Moving & Storage representative by filling out our quote form or call us today at (703) 488-7117 to set up your video survey.
HuberWilmot Moving & Storage provides virtual estimates: a new, contactless way for you to receive your free moving quote.
Simply schedule a live stream video quote session with our moving specialists, and in less than three business days, you will have a fully accurate moving quote. The best part? You can schedule a video survey on your own time! This is especially useful for those looking for weekend or evening availability.
When you need help planning a successful household or office relocation, we work hard to make sure your experience is simple, convenient and straightforward every step of the way.
Step 1: Schedule your video survey any time! Use our quote form or contact us, and we'll schedule a date for our moving specialist to take a virtual tour of your home.
Step 2: During the video survey, our estimate will create an itemized list of every item you need moved. Afterward, our team will take the information and transform it into a detailed and accurate quote for your move in just three to four business days!
How Video Surveys Work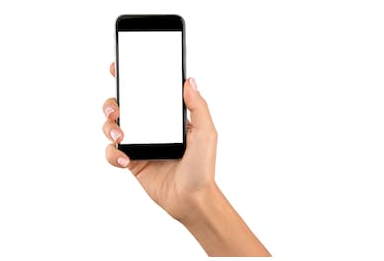 Your live stream video inventory can be scheduled on your own time! When you contact us, our moving estimator will call within one business day to schedule a live stream appointment.
After that, it's easy:
How-to Instructions: Once you've setup your video survey, our estimator will send you instructions detailing how to begin the virtual survey process.
Reminders: You will get an appointment notification 24 hours before scheduled appointment.
Video Survey: At the time of your appointment, our estimator will contact you to initiate the video survey. Ensure your smart device is nearby and ready!
Inventory Checklist: Once your call ends, your moving specialist and our team of movers will analyze your belongings for weight, volume and your transport requirements to create a custom quote. Ensure you create your own list of items based on the call as well.
When the live-stream inventory is complete: In just a few days, your moving specialist will email with your estimate!
Receive A Virtual Quote Today!
Once your virtual quote is complete, HuberWilmot Moving & Storage can move from there in determining how best to handle your relocation. For more information on how our video survey option can work for you, please contact HuberWilmot Moving & Storage at (703) 488-7117 or fill out our free quote form today.