Antique Movers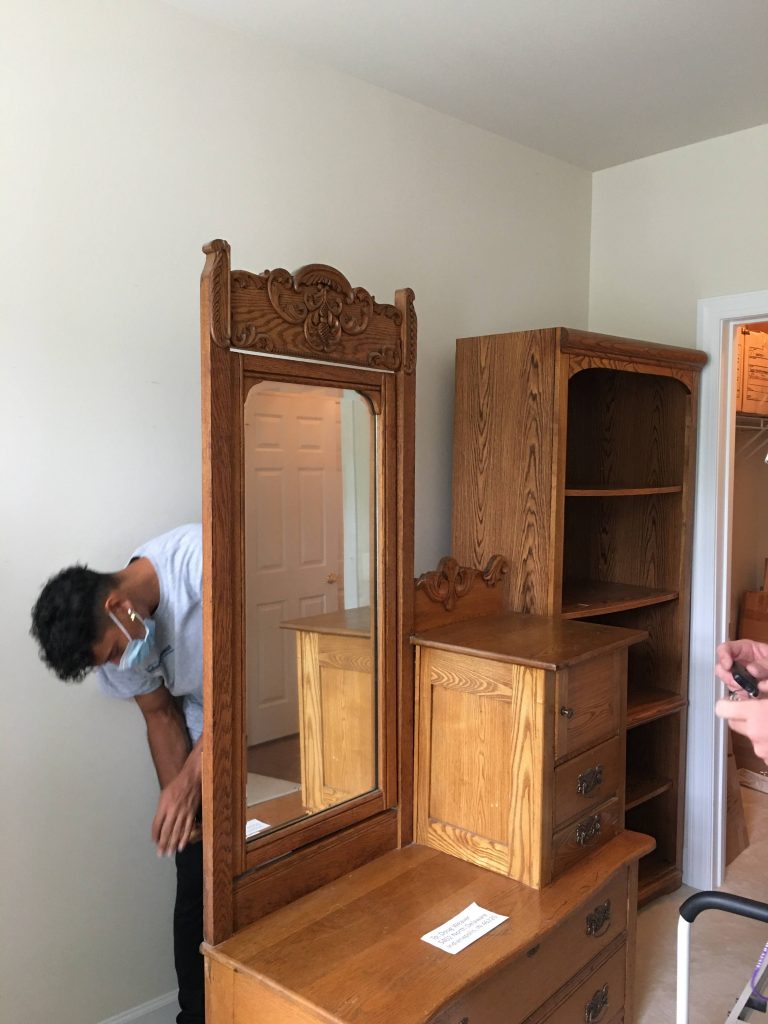 If you need helping moving antiques in Northern Virginia across the region, over state lines or even across the country, HulberWilmot Moving & Storage are the professional antique movers for you.
With a combined experience of over 35 years in the moving and storage industry, we use the proper techniques, equipment, and protection to ensure your antiques, collectibles, and other high-value items are safe and sound during your next relocation.
Antique Moving Services
If you're not sure whether you need antique movers, ask yourself, "Do I know how to move antiques?"
If the answer is yes, perhaps we can offer you a place to store or some extra hands to help wrap and pad them for protection.
If you answered no, it might be time to call the professionals at HuberWilmot. Our skilled team of packers and movers knows how to properly handle your fragile and expensive valuables from the moment they begin packing until the last item is unloaded.
We will take care of every possession on the truck while paying extra attention to those that are sentimental or monetary in value and those that are very fragile.
Antique Shipping & Handling FAQs
Whether you're shipping antiques on your own or as part of a larger move, our logistics specialists will work with you to create a personalized plan that fits your needs.
To that end, we've prepared a few questions one may have about moving and shipping antiques:
What kinds of antiques and valuables is HuberWilmot able to transport?

We can move almost all types of valuables. For items that we can't transport, check out our Cannot Transport List.

How will HuberWilmot pack my antiques and valuables?

HuberWilmot ensures that their professional packers utilize all empty spaces in boxes and containers while packing your items with the proper materials to avoid shifting during transit.

Does HuberWilmot provide storage for my antiques and valuables?

Our climate-controlled and secure warehouse ensures that your valuables are protected from dry and wet temperatures and from any curious critters.

What materials will HuberWilmot use to keep my antiques and valuables protected?

We will use materials such as a blanket wrap, shrink wrap, bubble wrap and scratch-resistant materials to keep your high-value items safe.

Am I protected against loss or damage while my goods are in transit?

Yes, but how much protection you have and its cost to you depends upon the valuation coverage you selected upon your initial quote request.
For a complete list of questions asked by many movers, consult our Moving FAQs section.
Get a Free Antique Moving Quote from HuberWilmot
With every move we manage, HuberWilmot is always professional, courteous, safe, and respectful. We'll do whatever it takes to ensure your moving experience is a seamless and stress-free one.
Fill out our free quote form or contact us at info@hwmoving.com or call our office today at (703) 488-7117 to speak to a friendly and helpful moving representative.