Quick Read
At HuberWilmot Moving & Storage, our goal is to use our over 35 years of experience in the moving and storage industry to your advantage by providing high-quality moving, packing and storage services including:
Local Moving Services
Long-Distance Moving Services
Office Moving Services
Packing & Unpacking Services
Warehouse Storage
Senior Moving Services
Estate Cleanout Services
Specialty Moving Services
White Glove Moving Services
Why do customers choose HuberWilmot Moving & Storage for their moving and storage needs?
We have over 35 years of moving and storage expertise
We're fully licensed, bonded and insured to handle all types of moves
Our employees go through background checks and drug screenings
We have specials, discounts, moving resources and more to help you prepare for your move
Why wait? Call on the team at HuberWilmot Moving & Storage now and book your move with us today by phone at (703) 488-7117 or by filling out our free quote form.
DUNN LORING MOVERS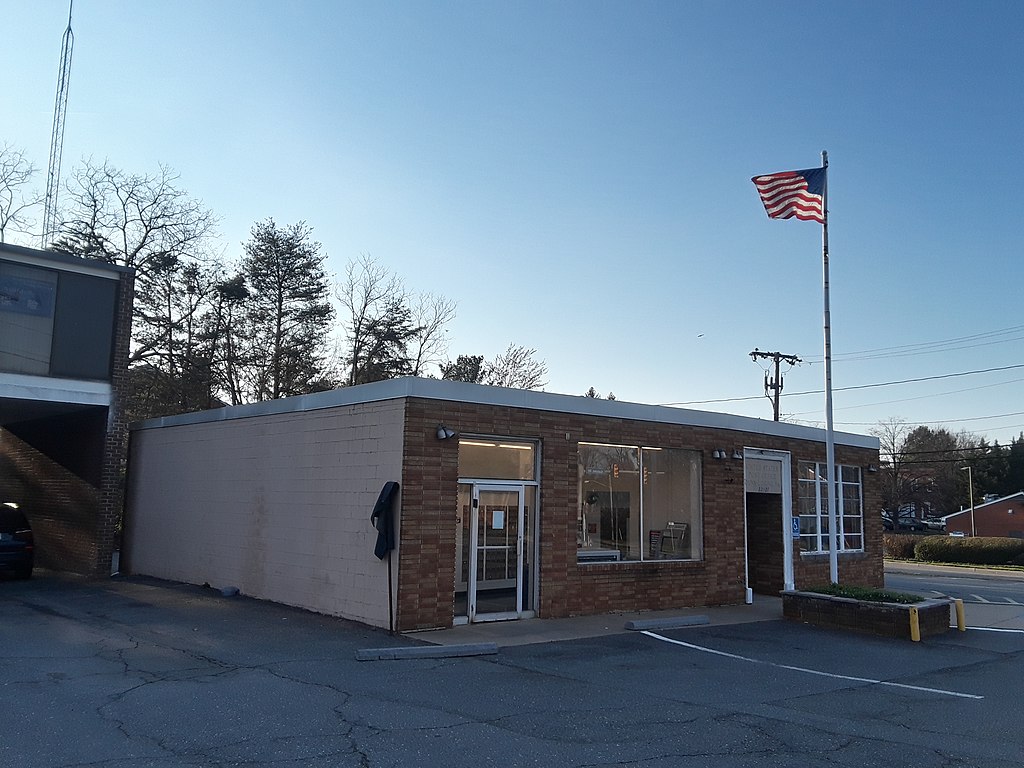 Moving is often cited as being one of the most stressful events in anyone's life, but with HuberWilmot Moving & Storage it doesn't have to be. Led by two moving and storage veterans with over 35 years of experience in the industry, HuberWilmot always looks out for their customer's wants and needs from start to finish.
Whether you need full- or partial-service moving, packing and warehouse storage solutions or you just need a few extra hands to rearrange your furniture or store some seasonal belongings, HuberWilmot and their moving crew can help with as much or as little as you need.
If you're moving to, from or staying within the Dunn Loring, VA area, HuberWilmot Moving & Storage should be your ideal choice among the many moving and storage companies in and around Northern Virginia.
MOVING & STORAGE SERVICES IN DUNN LORING, VA
As a family-owned business, HuberWilmot Moving & Storage provides a wide range of moving, packing and storage services no matter how close or far you're travelling, including:
Local Moving Services: Whether it's across the street, down a couple blocks or just a few miles away, leave your local moving matters to us.
Long-Distance Moving Services: Relocating further away? Our moving crew has tons of experience helping customers just like you with their long-distance moving needs. While you handle the smaller details, our team will help manage and oversee the packing, loading and hauling of your belongings from beginning to end.
Office Moving Services: If your office is feeling a little cramped and you're looking to spread your wings, or you're opening a second location and need some help packing, loading and hauling your office equipment and tech, we can help. Let us help you relocate you and your entire office with little to zero downtime or disruption.
Packing & Unpacking Services: Our "Settling in Service" is perfect for those that would rather forego the packing phase. Choose from either Basic or Advanced Packing options, which will allow us to fully serve your packing needs however you desire. Whether you need all your stuff unpacked and put away, or simply need them unpacked, we've got you covered—including post-move debris removal!
Warehouse Storage: Whatever you need, our storage options range from long-term, short-term and even overnight truck storage just in case your home or office isn't ready for you.
Senior Moving Services: We've said it before, moving is stressful. Don't go it alone, call on HuberWilmot Moving & Storage instead! Let us use our moving and storage expertise to get you where you need to go, whether it's a new home or a new community.
Estate Cleanout Services: Dealing with the stress of an estate cleanout? Maybe you or a loved one require some help, and our moving team would love to help. HuberWilmot Moving & Storage is here to ensure that you don't need to bear the burden of clearing out your loved one's estate on your own.
White Glove Moving Services: Let the HuberWilmot Moving & Storage crew go above and beyond for you. Alongside our warehouse storage options and Settling In Service, we are with you every step of the way to ensure all your moving and storage needs are met.
WHAT CAN YOU EXPECT FROM HUBERWILMOT MOVING & STORAGE?
Though HuberWilmot Moving & Storage has an expansive list of moving and storage services available for everyone, we're also the best choice to help you relocate because:
We Have Moving & Storage Expertise: HuberWilmot's combined experience of over 35 years allows them and their team to handle any moving job with quick and efficient professionalism.
We're Fully Licensed, Insured & Bonded: We're about keeping our customers and their possessions safe and secure. Not only is our company licensed and insured to move your items, but we also ensure anyone who wants to be part of our team undergoes background checks and drug screenings.
We Have Moving Specials: Our many specials, deals and discounts are available for almost everyone! Take advantage of these deals to help keep your relocation affordable and stress-free.
We Have Proof of Our Work: If you're interested in how HuberWilmot Moving & Storage will handle your relocation, look at our moving gallery. It's chock-full of photos that give you a glimpse into the life of a mover, and how we can best pack, wrap, load and haul your belongings safely.
We Provide Helpful Moving Resources: Our moving resources are convenient for anyone who needs information on what to expect during their moving, and common moving questions and answers that past customers have inquired about. This includes documents like Moving FAQs or Moving Guidelines that can be helpful to review before finalizing a move.
THINGS TO DO IN DUNN LORING, VA
Need more reasons to choose HuberWilmot Moving & Storage as your Dunn Loring, VA movers? We can help you experience, or become reacquainted with, so many wonderful places to experience and things to do here!
For instance, take some leisurely time and treat yourself at nearby Help for Health spa and wellness, where you can use non-invasive body sculpting tools and holistic methods to give your body a boost of vibrant life and energy.
When you're done giving your body the much-needed attention it deserves, it's a great time to focus on your health even further by grabbing the kids or your fur babies and heading over to the Dunn Loring Park. Here you can take a bike ride, or leisurely stroll, on the nearest trail or let your kids get a boost of energy themselves by letting them play on the playground, shoot some hoops or just be a kid.
If you're looking to add a little more culture to your lives, the Angelika Film Center & Café is a dynamic institute filled with the high-quality, cinema-related art including independent films. Additionally, this state-of-the-art boutique features the latest in digital and sound technology which make this venue the perfect place for any film or tech-related meetings and events.
DUNN LORING, VA MOVING & STORAGE QUOTE
With the amount of help HuberWilmot Moving & Storage can offer, and with as many things to do in Dunn Loring, VA, contacting us to help you move is the best possible choice!
Book your move now and give us a call at (703) 488-7117 or fill out our free quote form now and one of our friendly, knowledgeable and helpful moving coordinators will be waiting on the other end of the line.