Movers Herndon, VA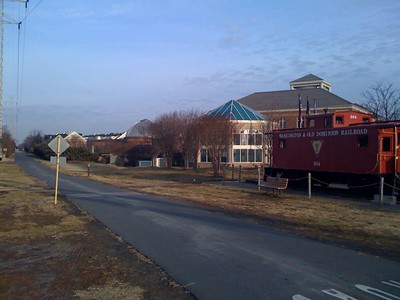 Quick Read
HuberWilmot Moving & Storage has been providing moving and storage services in and around Herndon, VA with:
Local moving services
Long-distance moving services
Packing & unpacking services
Office moving services
Customers choose HuberWilmot Moving & Storage Herndon movers:
Over 35 years of moving & storage experience
Family-owned and operated
Free estimates
Fully licensed and insured
No hidden costs
Fill out our free quote form or call us today at (703) 488-7117.
Moving within, to, or from Herndon, VA? HuberWilmot Moving & Storage has you covered! We have plenty of residential and commercial moving services that you're guaranteed to find the right fit for your needs.
Let us provide you with convenient services such as:
Local Moving Services: Whether your sticking close to your original home or your moving across town, HuberWilmot Moving & Storage can make your local relocation a quick and easy one.
Long-Distance Moving Services: If you're moving all the way across Virginia or thinking about leaving the state, you'll need professionals like us to help you take care of things from moment you receive your estimate until we leave your front door.
Office Moving Services: If you own or manage a small, medium or large office or commercial plant and your company is relocating, call on HuberWilmot Moving & Storage to help!
Packing & Unpacking Services: Don't worry about packing ever again, rely on the experts at HuberWilmot Moving & Storage. If you need packing and unpacking services, our crew is more than skilled enough to ensure your items are packed in safe and secure manner.
Climate-Controlled Warehouse Storage Solutions: We offer short term, long term and even overnight truck storage! Whatever your storage needs may be, call on HuberWilmot Moving & Storage for more information!
Senior Moving Services: Each move for an older adult receives our complete attention including actively listening to their questions and concerns regarding any previous moves. When we choose to move older adults in our community, we do it with compassion and care so they experience a simple and stress-free move.
Estate Cleanout Services: Don't shoulder the burden of clearing out a love one's estate by yourself. Whether you need belongings hauled and stored, or you just need help clearing out the entire estate, we can do it all.
Antique Moving Services: Safely moving your high-value and fragile items is our specialty! Our team of antique movers know how to carefully wrap, pad and haul your valuables wherever you need them to go.
Gun Safe Moving Services:Whether you have a gun safe or a personal one, you should let professionals like us take care of the heavy lifting. Don't forget to empty it out, as we're not legally required to move your firearms and/or ammunition.
Piano Moving Service: We're qualified to move any size piano from your home, apartment or place of business. We specialize in properly securing, transporting and even setting up your piano or organ—don't be afraid to ask!
What to do in Herndon, VA
A suburb in Fairfax County and mere minutes from Dulles International Airport, Herndon is a historic town with a lot to offer. Don't forget to check out:
Whether you're a history buff or prefer the outdoors, you can enjoy the county parks or walk along the stream. Or head over to the historical society and learn more about Herndon's history.
Why Choose HuberWilmot Moving & Storage?
Whether you need help relocating your home or office locally or over a long distance, you can count on HuberWilmot Moving & Storage because:
The owners, Eric Wilmot & Karl Huber, have over 35 years of moving and storage experience!
Our moving and storage company is fully licensed, bonded and insured!
We vet our employees and even conduct drug screenings to ensure your items are in safe and capable hands
We are certified by the Moving & Storage Conference of the American Trucking Association (ATA) as ProMovers!
We are screened & approved as top-rated movers thanks to HomeAdvisor!
We are 2019 Angie's List Super Service Award Winners!
Get Your Herndon, VA Moving & Storage Quote Today!
For all your residential and commercial moving needs, from local and long-distance to office relocation and specialty moving services like estate cleanouts, call on HuberWilmot to be your trusted moving and storage company.
Book your move to, from or within Herndon, VA right now by filling out our quote form or by contacting us at (703) 488-7117 to request a moving quote.