Quick Read
At HuberWilmot Moving & Storage, our goal is to use our over 35 years of experience in the moving and storage industry to your advantage by providing high-quality moving, packing and storage services including:
Local Moving Services
Long-Distance Moving Services
Office Moving Services
Packing & Unpacking Services
Warehouse Storage
Senior Moving Services
Estate Cleanout Services
Specialty Moving Services
White-Glove Moving Services
Why do customers choose HuberWilmot Moving & Storage for their moving and storage needs?
We have over 35 years of moving and storage expertise
We're fully licensed, bonded and insured to handle all types of moves
Our employees go through background checks and drug screenings
We have specials, discounts, moving resources and more to help you prepare for your move
Why wait? Call on the team at HuberWilmot Moving & Storage now and book your move with us today by phone at (703) 488-7117 or by filling out our free quote form.
MOVERS LEESBURG, VA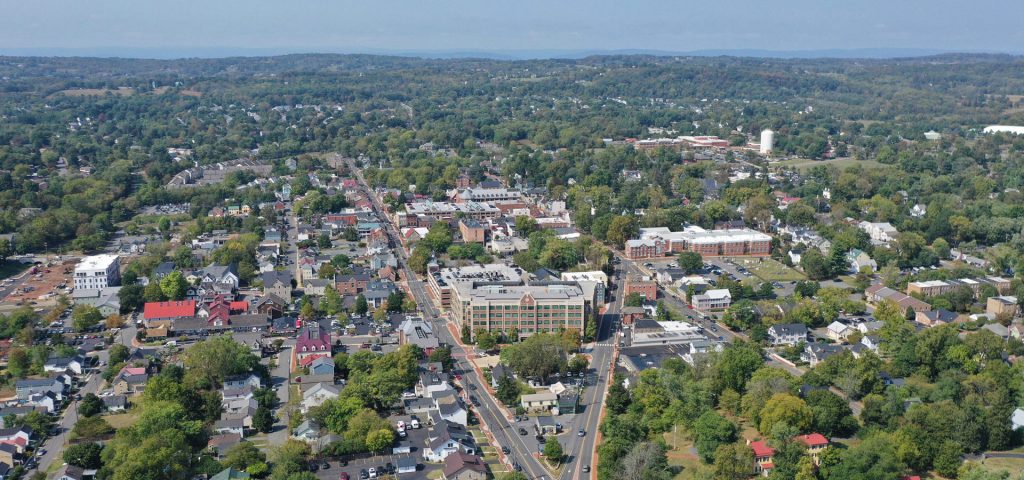 Whether you're moving for the first time or you're a veteran, it's always better to have a helping hand. At HuberWilmot Moving & Storage, we guarantee that when you choose to move with us, you're choosing a moving and storage company that will go the extra mile.
From full-service moving, packing and warehouse storage services, or if you need us to "move some stuff around", we can help as little or as much as you need.
If you're moving to, from or staying within the Leesburg, VA area, HuberWilmot Moving & Storage is the ideal choice among any number of moving and storage companies in Northern Virginia.
MOVING & STORAGE SERVICES IN LEESBURG, VA
As a family-owned business, HuberWilmot Moving & Storage takes pride in giving our customers courteous, professional and high-quality moving and storage services including:
Local Moving Services: Even if it's just a short trip up the street or across town, our moving crew gives every move the same level of attention to detail to ensure no step is missed during your relocation.
Long-Distance Moving Services: No matter the miles, we're here to help. Moving long distances on your own can be exhausting. With a professional moving and storage crew like HuberWilmot, your long-distance move will feel as quick and hassle-free as if you were moving locally.
Office Moving Services: When you need to move, you need to move. Fortunately, our team's goal is to ensure that your workflow remains uninterrupted with minimal to zero downtime so you can get back to business quickly.
Packing & Unpacking Services: Packing can be tedious, but with our "Settling In Service", you're able to choose from either our basic or advanced unpacking services. Our Basic Unpacking option includes the unpacking of your items and disposal of any post-move debris, whereas our Advanced Unpacking option allows you to direct us where to place your belongings once we've unpacked them without you having to lift a finger!
Warehouse Storage: Home or office not ready to be moved into? Need to store some seasonal belongings? Whatever you need, our storage options range from long-term, short-term and even overnight truck storage to help with any last-minute curveballs life might throw your way during relocation.
Senior Moving Services: Moving on your own isn't fun, which is why HuberWilmot Moving & Storage is always there to help the older adults within our community relocate seamlessly and stress-free so they can enjoy the finer things in life.
Estate Cleanout Services: If you or a loved one requires additional help in clearing out an estate, our relocation team can help from hauling and storing items in our storage to disposal, packing and unpacking services.
White-Glove Moving Services: Going above and beyond is our motto. An extra step past a full-service move, our white glove moving services guarantee that our crew will be with you the entire moving process. From the moment you receive your estimate, until the second we leave your door, we're there to help.
WHAT CAN YOU EXPECT FROM HUBERWILMOT MOVING & STORAGE?
Alongside the wide range of moving, packing and storage services we've listed, HuberWilmot Moving & Storage goes the distance to ensure clients are as prepared as possible for their relocation.
How?
Using Moving & Storage Expertise:

HuberWilmot is led by two veterans of the moving and storage industry. Together, their combined experience of over 35 years allows them and their moving crew to tackle any situation effortlessly and with professionalism.
Becoming Fully Licensed & Insured: To keep our customers and their belongings safe, HuberWilmot offers various resources such as valuation coverage options, and we never hire just anyone to move your possessions. In fact, all employees are subject to background and drug screenings before they're hired as part of the relocation team.
Offering HuberWilmot Specials: No one should have to worry that moving will break the bank, which is why HuberWilmot offers specials, discounts and more to help make your move less stressful.
Showcasing Our Work: Our moving gallery is filled with lots of photos to give you an idea of how professional, courteous and easy it can be to move with HuberWilmot.
Providing Helpful Moving Resources: Lastly, our moving resource pages are convenient for anyone who wants to understand our moving process. This includes Moving FAQs or Moving Guidelines that can be helpful to review before finalizing a move.
THINGS TO DO IN LEESBURG, VA
Need more reasons to choose HuberWilmot Moving & Storage as your Leesburg, VA movers? We can help you experience, or become reacquainted with, so many wonderful places to experience and things to do here!
For instance, get a taste of "wine country" by visiting Stone Tower Winery, where you can sample delicious red and white wines paired with great food, and take a relaxing stroll outside to explore the vineyards. When you've stretched your legs, head inside the cozy store and purchase some of your favorite bottles before you go.
When you're done with wine tasting, it's a great time to treat the family to some animal-friendly fun by visiting the Leesburg Animal Park. Here you can let the kids see exotic species like zebras and lemurs, or get up close and personal at the petting zoo by feeding and playing with animals like camels and llamas.
And finally, the pièce de résistance, the Leesburg Premium Outlets. More than just "a collection of stores", the string of shops here makes for an upscale shopping adventure where one can get their hands on the finest designer labels and name brand clothing around.
LEESBURG, VA MOVING & STORAGE QUOTE
With the amount of help HuberWilmot Moving & Storage can offer, and with as many things to do in Leesburg, contacting us to help you move to, from or within Leesburg, VA should be a no-brainer!
Book your move now and give us a call at (703) 488-7117, or fill out our free quote form now, and one of our friendly, knowledgeable and helpful moving coordinators will be waiting on the other end of the line.