Local Movers
Quick Read
HuberWilmot Moving & Storage can help you with all of your moving and storage services across the Northern Virginia area, including:
Labor Services

Warehouse Storage Services

Packing and Unpacking Services
Customers choose HuberWilmot Moving & Storage because we have:
Certified and professional movers and packers

Responsive customer service

Decades of experience

Competitive and affordable pricing
If you need local moving services and storage solutions in Northern Virginia, call on the qualified movers at HuberWilmot Moving & Storage by phone at (703) 488-7117 or by filling out our free quote form.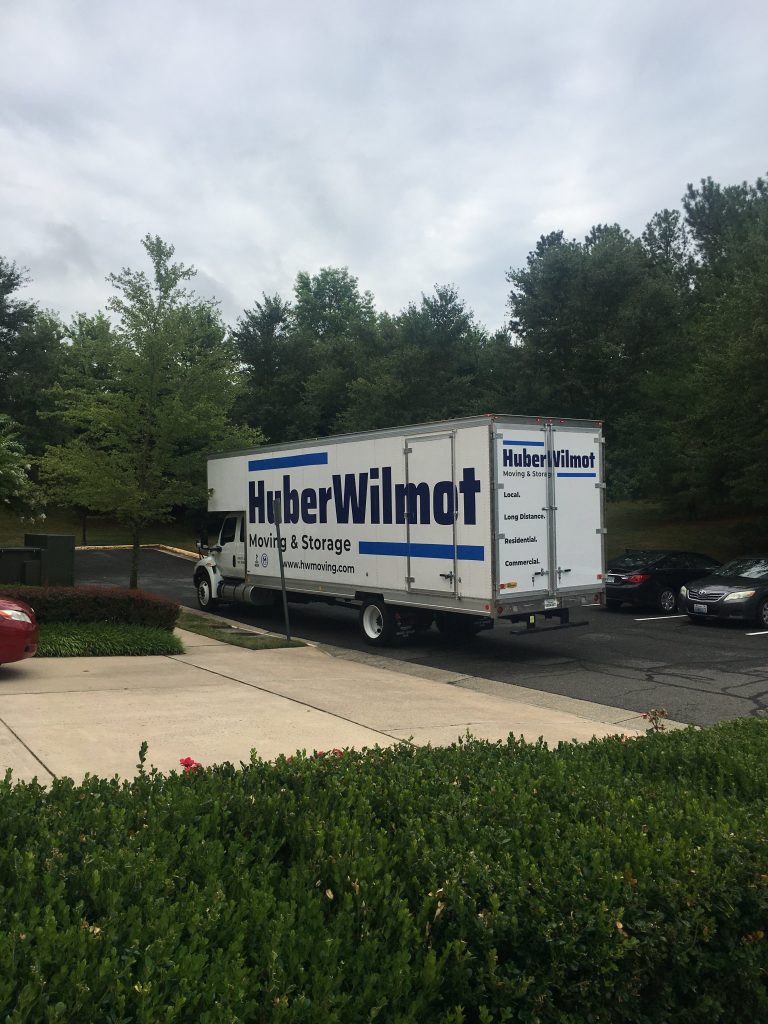 HuberWilmot Moving & Storage has combined experience of over 35 years in the moving and storage industry that we put to work moving residents and businesses in the Northern Virginia area, including those in Northern Virginia area including, but not limited to:
Each move is different and requires the right planning and team to carry out that plan. From among the best moving companies around, HuberWilmot is proud to be your Virginia local movers! We can provide you with local moving services which can help support the moving process, enabling it to be streamlined from beginning to end.
Moving doesn't have to be hard and you don't have to do it alone.
Rather than worry about the logistics yourself, or endlessly searching for "local movers near me", consider hiring a moving and storage company like us that does it for a living!
Call one of our moving consultants at (703) 488-7117 or fill out our free quote form to get your plan in motion right now.
Northern Virginia Local Moving Services
If you're looking for local house movers, chances are you have a sizable move. That's why we're here to make things easier for you.
Once you fill out our quote form, we'll give you a call and remain with you every step of the way.
Your custom, local moving plan will be built around everything you need and everything you don't in a way that doesn't break the bank.
Whether you're in the market for a new home or office there are two areas that most people should consider:
Where will your items be stored and for how long?
Will you be packing yourself?
Warehouse Storage: For storage solutions, our warehouse storage is available for those looking for long-term or short-term storage options. Our storage is climate-controlled, under 24/7 surveillance and protected from outside critters.
Packing & Unpacking Services: Most folks put off packing because it takes too much time, and when they get to packing, they rush right through it. That's how accidents can happen. Rely on professional movers like Huber Wilmot Moving & Storage to treat every box we pad, wrap, pack, and move like it's our own.
Labor Services: Require a move without the relocation? If you have a lot of heavy furniture that you need help hauling or storing, our furniture movers can help you rearrange your home or office including placing any extra furniture in our climate-controlled storage.
Planning Your Northern Virginia Move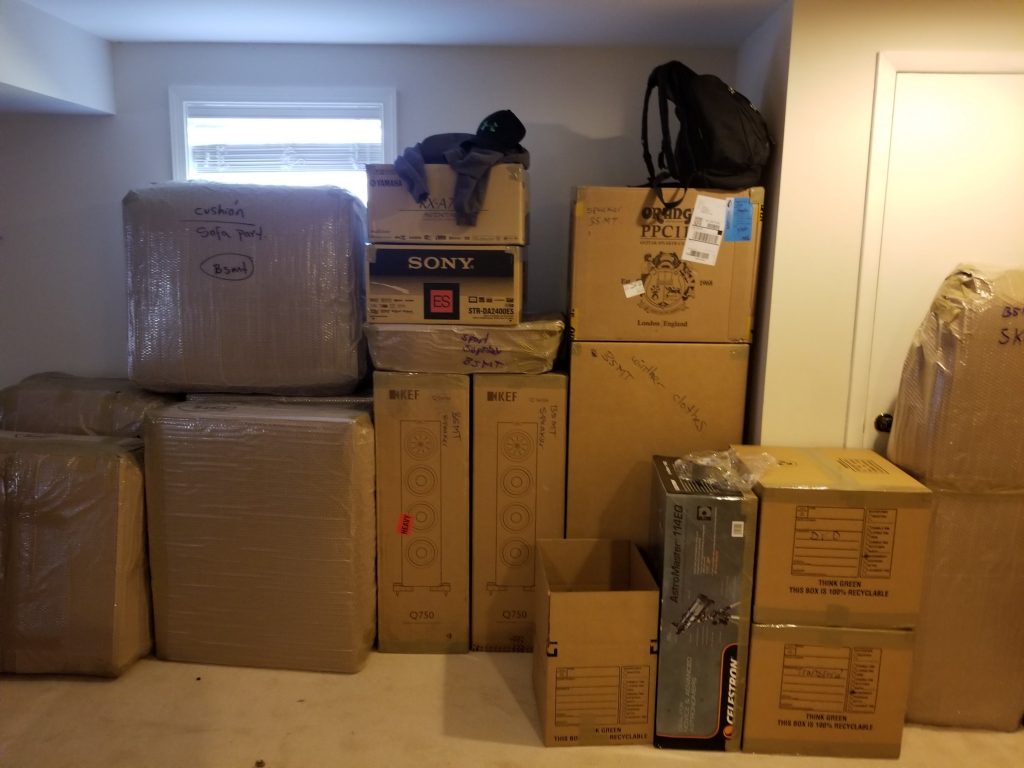 Whether you're planning a local move to or from Chantilly, Sterling, Manassas, Springfield, Alexandria or anywhere else in Northern Virginia, movers like us know you need to be prepared:
Two months prior to your move. Starting this early gives you the time to research nearby local moving companies, the services you need and collect quotes. You'll want to choose your moving company at least four weeks ahead of moving day. Don't cast your net too wide that it takes too long looking for the right one.
Get estimates from three local movers. Although, we think you've made the right choice by coming to Huber Wilmot Moving & Storage, don't let that discourage you from asking around. Compare what each company has to offer and choose the one that best fits your needs.
Utilities and subscription services. Any services you are currently subscribed to or are billed for regularly should be notified of your new address. For utilities, schedule them for cancellation on the last day at your old house and set them up to start working prior to move-in.
Begin sorting your belongings. Are you packing yourself or will you need help? If you're choosing to hire packers, be sure you sort through your belongings and consider if there are items you need to give away, donate or discard. This will save you time and money on moving day.
Gather packing materials. Generally, a moving and storage company will supply their own packing materials. At Huber Wilmot Moving & Storage, we have packing materials and containers to suit any type of possession. Whether they're fragile or indestructible, we'll handle each item with care and ensure it is protected properly.
Clean out your cupboards, drawers, desks and more. Every little bit helps. During the moving process, it can be a bit clunky and somewhat difficult to move items that have things inside of them. To lessen the likelihood of accidents, ensure you thoroughly go drawer, desk and cupboard to make sure they're cleaned out.
Consider storage options. Sometimes during a local move, your new home or office isn't quite ready to be moved into. In that case, short-term storage is your best bet while you sort out the details of your new place. For the times when you won't need something for a few months or even a whole year, long-term storage can be ideal. No matter if it's permanent or temporary, HuberWilmot Moving & Storage can keep your items safe, secure and safe from the elements.
When moving day is finally here, you'll be glad you got this stuff out of the way early.
Get Your Local Moving Quote
Whether you'll be moving to Chantilly or anywhere in the Western Fairfax County area, you can be at peace knowing you've chosen the best movers around. Northern Virginia has so many full-service moving companies nearby and it's difficult to know who to trust. We are known for customer service, being prompt, courteous and getting the job done right.
Call us at (703) 488-7117 or fill out our quote form to request a local movers quote and receive a date to schedule your moving estimate.