Packing Services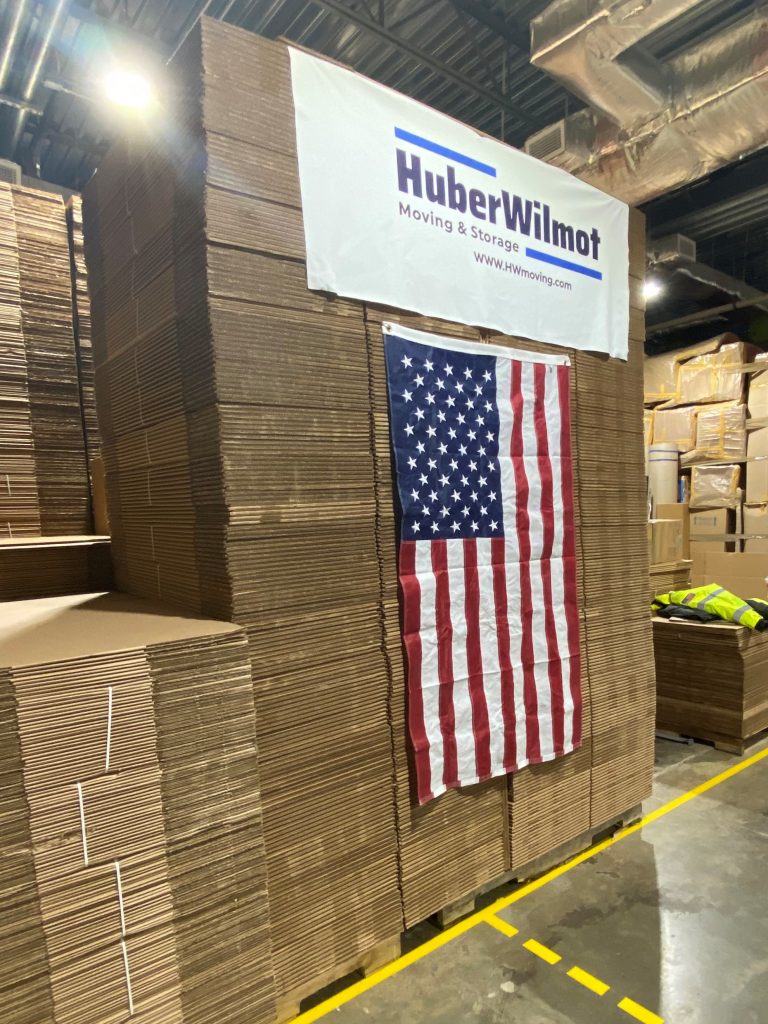 Moving is an important time in our lives that most everyone experiences. As you know, the packing phase can be the longest and most important phase of the moving process.
To be able to effortlessly pack and move can be difficult on your own, but our packing crew can help. We will pack your household or office items no matter the size.
Our goal is to help you feel organized and prepared come moving day.
At HuberWilmot Moving & Storage we want to give the customer a choice between various packing options because we are not a one-size-fits-all operation, and that's what makes us a great choice to help you pack!
Packing and Moving Services
We can even handle unpacking your items at your new destination. Whether it's the entire place or just a couple of rooms, our professional packers are trained to support you in any capacity.
From full and partial packing for household or office items to handling large, bulky furniture and equipment, we can help pack and move it all.
Customized Plan
Depending on your needs we have full or partial packing options. We can also help you organize your space with our unpacking options. You can even pack the smaller stuff in your home or office, and we'll handle the heavier furniture, equipment and loading your belongings.
Full-Service Option
Whatever the size or wherever the destination, we can pack it all. We can save you time and effort, so you won't have to lift a finger.
Custom Crating
If you have any fragile antiques such as pictures, glass, ceramic or other valuable items, we offer special crating solutions safe from the elements and harm.
Packing Electronics
You don't need your wires getting tangled together, and you don't want to break any computer screens or towers. Let our packing crew handling safely ensuring your electronics are inspected prior to and after the move and packed safely during transport.
Packing Supplies
Short on time and you need extra supplies? Let us know and we can make sure you're well prepared when moving day arrives. We have dollies, blankets, shrink wrap, cords and our HuberWilmot branded moving boxes are military-grade boxes to ensure your items remain safe and secure.
Settling in Service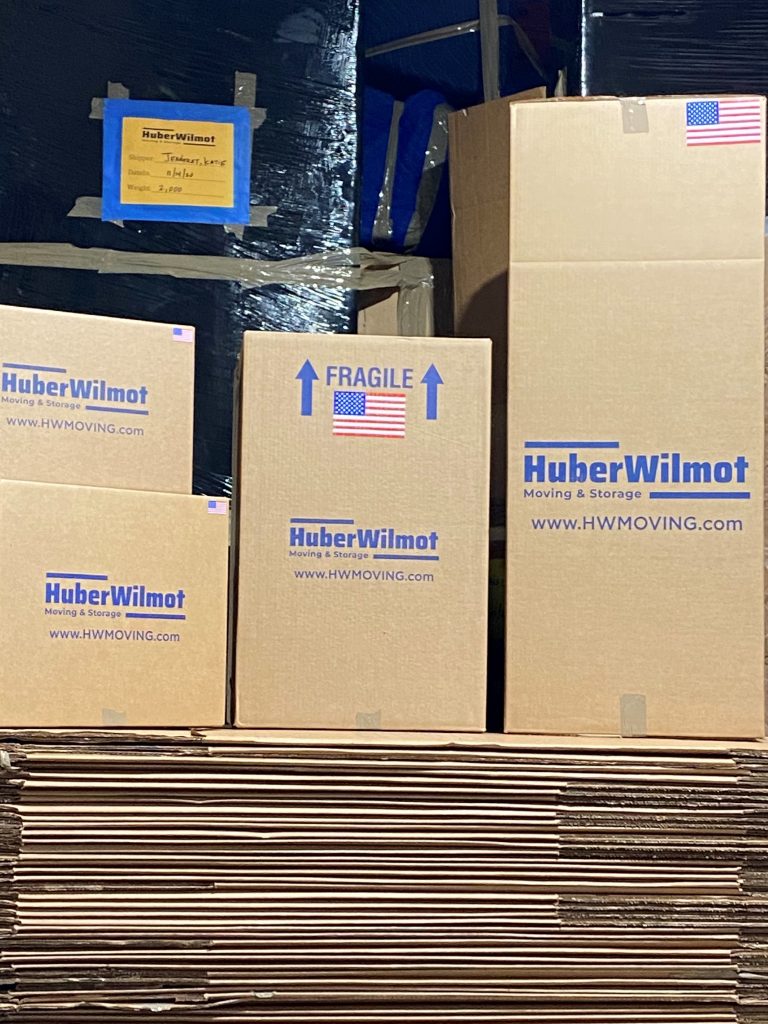 Moving can be a long, drawn-out process that, depending on the type of move, can involve months or weeks of endless decisions and errands. Once you arrive at your new destination, a HuberWilmot move coordinator will ensure that all parts of your move are handled appropriately to guarantee a smooth relocation.
With the HuberWilmot Moving & Storage "Settling in Service", you can choose from one of two options for a satisfaction-guaranteed relocation process: Basic unpacking services or Advanced unpacking services.
Basic Unpacking Services
By choosing our Basic Unpacking Service, you can expect our movers to haul your items from our truck and place the contents of your shipment on the nearest countertop. From there, you will be responsible for sorting, organizing and putting away your own shipment. Additionally, any debris leftover from the relocation will fall on us to remove and dispose of properly.
Advanced Unpacking Services
Do you require more in-depth unpacking? Our Advanced Unpacking Services are just the ticket. Not only do we haul your belongings and unpack them completely, but at your discretion, we'll also place them in or on any area you ask! Whether you need your cabinets, drawers, closets, rooms or shelves filled, you pick the spot and we'll carry out your request—simple as that!
In either instance, you should always ensure that yourself or a designated internal move coordinator is available on stand-by to help guide our movers so your belongings are placed in the right place the first time around.
Packing Tips
Packing properly is key to ensure your move goes as easily as possible. Pack too little and you're left with questions like, "Did I forget to pack that?". Now, you're left rushing through all those packed boxes to find out where your items ended up. Pack too much and you've given yourself an even harder task which now includes many heavy boxes that look ready to burst open any second. 
Here are 5 quick and useful tips you should take into consideration to make your packing process easier:
Create a Packing Checklist.

Make sure you realistic and achievable timeline including a visual representation of how you'd like your boxes loaded and unloaded. This helps all parties involved stay as organized as possible.

Create an Essentials Box.

This box will have the items you require during and right up until the end of the moving process. This includes items you'll likely unpack first in your new home or office.

Hire HuberWilmot Moving & Storage.

Hire our professional movers and don't be afraid to ask questions prior to or during your move! This will help us pull together the vision for your next move.
Don't Procrastinate.

Seems easier said than done, right? If you're unsure of how to start, when or even which room to begin with, we have your back.
Notify Everyone.

Whether you're moving residentially or commercially, you should notify any utilities you're to stop payment when you move out. Conversely, before you move into your new home or office, you should ensure a change of address form is filed and, again, utilities are set up.

Label. Everything.

This is a must when it comes to efficiently and safely loading your packed items onto our trucks, in storage, or when you're unpacking at your new destination

.

So, break out that label maker and ensure you've labeled every item that needs to be moved so you don't have to rummage through everything later.
Packing and Moving Quote from HuberWilmot Moving & Storage
With quick, affordable, and fast packing services, we make moving simple and hassle-free.
HuberWilmot Moving & Storage offers comprehensive moving, packing and storage solutions is designed to save you valuable time and money.
For more information on how our packing services can help make your life easier, speak to one of our representatives at (703) 488-7117 or fill out our free quote form.