About Us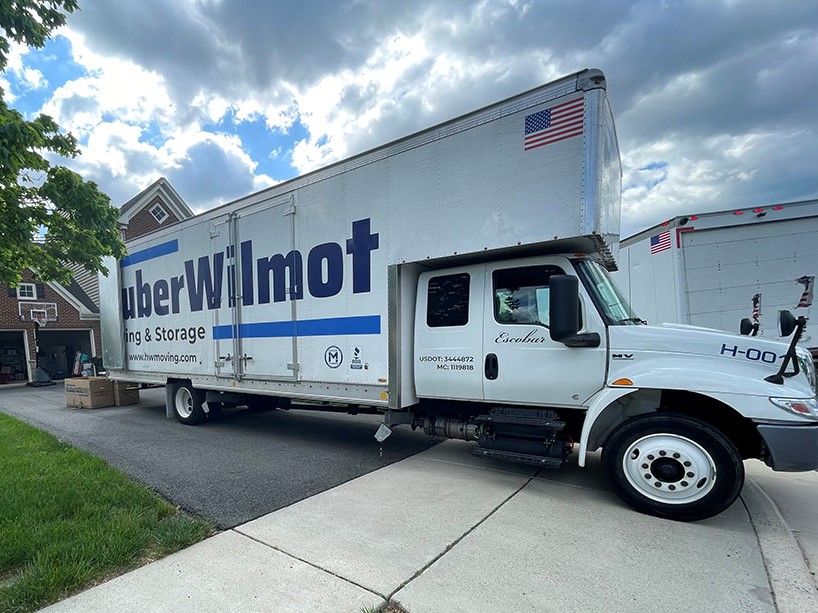 Karl Huber started in the industry in 1992 and successfully owned and operated a full-service moving and storage company for over 15 years out of Springfield, Virginia. After liquidating his assets, he met his future business partner Eric Wilmot, in the late 2000's. They immediately noticed a synergy among each other and shared a lot of the same core principles which resulted in HuberWilmot Moving & Storage.
Today, HuberWilmot embodies that partnership by providing dedicated leadership and diligent work from our employees who work tirelessly to provide professional, responsive, and safe relocation services available to corporate, government, residential, and commercial clients.
As a family-owned business, our top priority has always been treating our customers and their property as we would our own. We've been living and working in Virginia for over 30 years, so we know what it takes to ensure an efficient move. We're fully licensed, bonded, and insured, and—most importantly—we're not a broker and we never hire just "laborers" to handle your possessions. Our packing and moving teams are comprised of seasoned and dedicated professionals who are "REAL" movers.
We run all of our own trucks out of our own facility, so you can rest assured that our team will monitor your move every step of the way.
Our expertly trained and qualified crew is certified through the American Moving and Storage Association (AMSA), so you can expect superior care of your belongings and property throughout the moving process. Customers have trusted us for years to provide outstanding moving services; a hard-earned reputation to which our AMSA ProMover certification, Angie's List Super Service Award, and other honors speak.
We are familiar with all requirements necessary to ensure a safe, secure, and efficient domestic or commercial relocation no matter the size or place.
HuberWilmot Moving and Storage was formed on the principle of putting their customers' needs first–ALWAYS.
We provide competitively priced packing, moving, and storage solutions all from one established location. With over 35 years of experience and dedication, our customer's needs remain the foundation of our business. Make the smart choice and request a quote for your residential or commercial move today.