Quick Read
HuberWilmot Moving & Storage provides moving, packing & storage solutions for anyone moving to or from Occoquan, Virginia including:
Local Moving Services
Long-Distance Moving Services
Office Moving Services
Senior Moving Services
Estate Cleanout Services
Specialty Moving Services
White-Glove Moving Services
Packing & Unpacking Services
Warehouse Storage
Customers choose our high-quality moving services because we are professional movers with:
Over 35 years of experience in the moving & storage industry
Proper licensing & insurance to handle all types of move
Trained & certified employees who undergo background checks & drug screenings
Moving specials, promos and resources to make your move hassle-free
Why wait? Call on the professionals at HuberWilmot Moving & Storage and book your move with us today by phone at (703) 488-7117 or by filling out our free quote form.
Occoquan Movers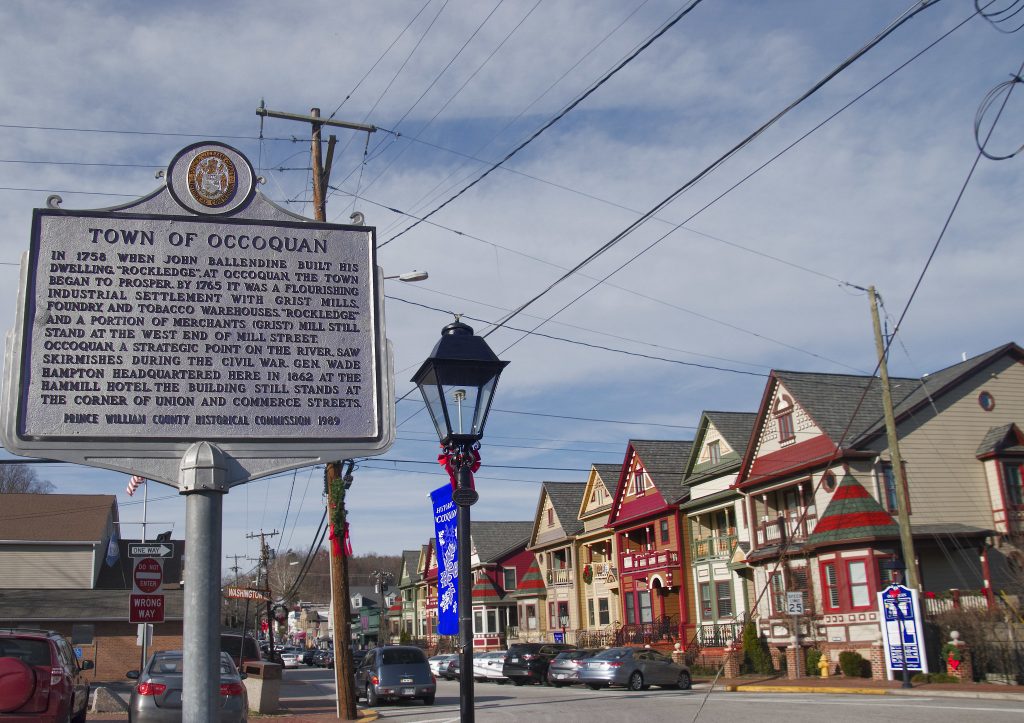 All throughout Northern Virginia, HuberWilmot Moving & Storage has been the moving company many have come to rely on for residential or commercial moving & storage services. From full and partial-service moving, packing & warehouse storage to labor-only and specialty moving services, HuberWilmot can help fulfill any of your requests.
Led by two veterans of the moving & storage industry, HuberWilmot Moving & Storage guarantees that each move will be treated with the same professionalism, attention-to-detail and high-quality customer service as the move before.
Whether you need complete moving services or some extra ends to help take care of the heavy lifting, HuberWilmot has your back so, feel free to request a quote for your next move in Occoquan or anywhere else in Northern Virginia.
Moving & Storage Services in Occoquan
At HuberWilmot Moving & Storage, we have an expansive list of moving, packing and storage services ranging from residential & commercial moving projects to white glove and specialty moving services.
Please read the following list for a brief overview of the services we provide:
Senior Moving Services: Whether you're downsizing, leading to early retirement or you just need an extra set of hands to help rearrange your new residence or store some items, the moving crew at HuberWilmot Moving & Storage understands how best to move older adults like you.
White-Glove Moving Services: If you need a much more comprehensive move, choose our White Glove Moving services. Complete with high-end services including advanced packing services, where the HuberWilmot moving crew will unpack your belongings and put them away at your direction.
Packing Services: Should you require packing services; we've got your back. With two options, basic & advanced unpacking services, we can make your move that much more seamless whether you require full or partial packing services.
Warehouse Storage Solutions: Our storage solutions are perfect for all types of situations! From long-term and short-term storage to overnight truck storage options, our storage facilities come equipped with climate- and pest-controlled features as well as 24/7 surveillance to ensure only the best protection for your belongings.
Benefits of Moving with HuberWilmot Moving & Storage
Alongside the many services we have on-hand, HuberWilmot Moving & Storage ensures each move comes with the following benefits:
Over 35 years of moving & storage experience put into every move
Fully licensed, insured & bonded moving company and moving crew for peace of mind
Moving specials for anyone looking to save a few dollars on their next relocation
A moving gallery to show our customers what it's like moving with HuberWilmot Moving & Storage
A set of convenient and informative moving resources including Moving FAQs and Moving Guidelines.
Things to do in Occoquan
Occoquan Regional Park: From outdoor recreation to sights and sounds of the nearby wildlife, the Occoquan Regional Park has something for everyone! Hiking trails, batting cages, picnic areas, and other amenities allow one to take part in a serene trip of the roughly 350 acres complete with photograph-worthy scenic views.
Mill House Museum: In the 20th century, the Occoquan Historical Society rebuilt one of America's earliest mills, the gristmill, which is all that's left standing of the Merchant's Mill after a great fire in 1924. Stop on in and take in the treasures of a bygone era.
The Reclaimed Treasures: Specializing in hand-painted home décor, furniture and various other accessories, The Reclaimed Treasures shop offers expert advice on how to paint your home décor or whether you just need a simple gift.
Occoquan Historic District: The former mill town of Occoquan was originally established in 1804, and since then the hospitality of this once great industrial settlement continues to welcome visitors and new residents alike with more than a few shops including art galleries, antique shops, clothing boutiques and more.
Moving to Occoquan? Request A Free Quote!
Ready to make a move to Occoquan? Request a free quote from one of Northern Virginia's best moving companies around: HuberWilmot Moving & Storage.
No matter where you need to move, HuberWilmot Moving & Storage can make sure you get to where you need to be in a safe, secure and professional manner. Book your move with us today by filling out our free quote form, or by giving us a call at (703) 488-7117.