Long Distance Movers
Quick Read
HuberWilmot Moving & Storage can help you with all of your moving and storage services across the country, including:
Full-Service Moving Options

Warehouse Storage Services

Packing and Unpacking Services
Customers choose HuberWilmot Moving & Storage because we have:
Certified and professional movers and packers

Responsive customer service

Decades of experience

Competitive and affordable pricing
If you need long-distance moving services and storage solutions, call on the qualified movers at HuberWilmot Moving & Storage by phone at (703) 488-7117 or by filling out our free quote form.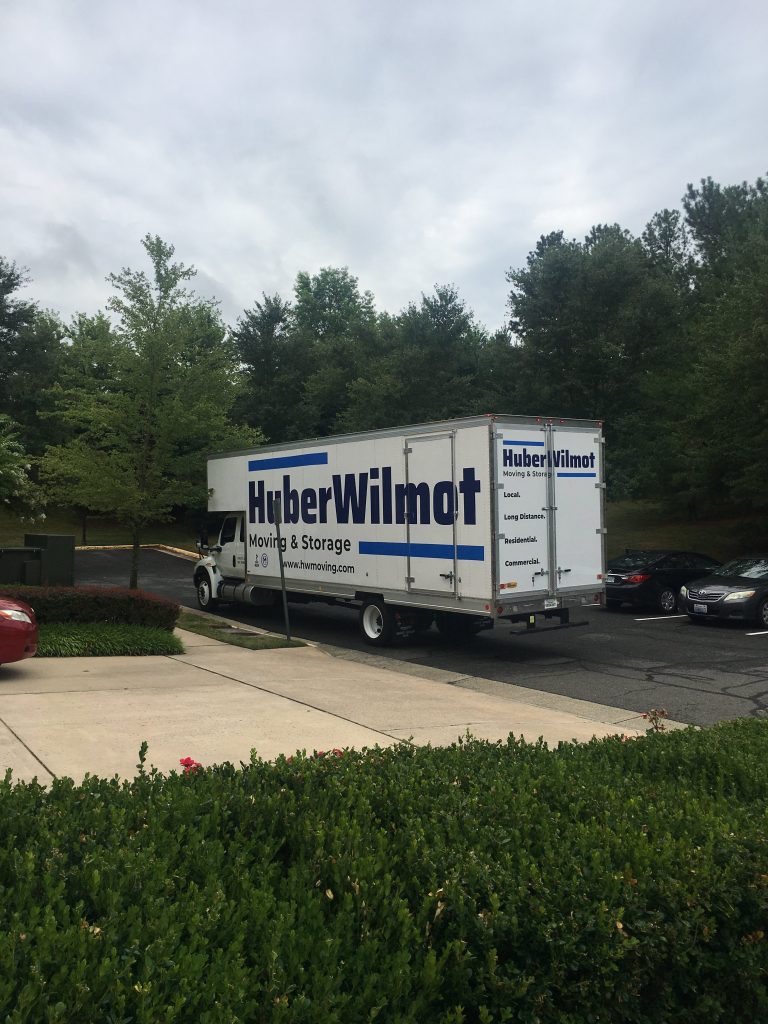 Long-distance moves are especially stressful with all the planning, logistics and preparations. At HuberWilmot Moving, we understand that moving long distance can be difficult. We go the distance for our customers with trained moving professionals and excellent customer service. Based in northern Virginia, we offer a stress-free, full-service long-distance moving experience that fits your busy schedule and unique moving needs.
With our affordable pricing and customized moving plans, we can help take the load off. Read more about our moving services and contact us today at (703) 488-7117 or book your long-distance move by filling out our free quote form.
Long Distance Moving Services
Our long-distance moving services offers customers throughout northern Virginia a full-service moving experience. From the planning phase to moving day, we're here to make the moving process easy and efficient.
Long Distance Moving FAQs
How much does long-distance moving cost?
The cost of moving long-distance depends on several factors, including:
Length of move
Amount of items
Number of movers
Additional services, such as packing or storing
What's considered "long-distance"?
At HuberWilmot Moving, a long-distance move is a relocation that requires interstate travel. We also offer local moving services for shorter moves.
How do I choose a long-distance moving company?
There are many factors to consider when choosing the right long-distance moving company. Some important things you should look for when evaluating a moving company are:
Licensed and Insured. Check to make sure the company is dedicated to professionalism by being appropriately licensed and insured. At HuberWilmot Moving, we are accredited by the American Moving & Storage Association (AMSA) and the Better Business Bureau (BBB), HomeAdvisor, Yelp, ProMover, and are a member of the Virginia Movers & Warehousemen's Association (VMWA).
Full-service moving and storage solutions. There are many unexpected moving and storage services you may need when planning a long-distance move. From packing to storing extra items, a full-service moving company can save you time and money with a simplified process.
Positive reviews. Be sure to check Yelp, social media, and Google reviews when searching for a moving company. Read what our customers have to say about their experience with us here.
Excellent customer service. Look for a moving company that takes the time to understand your needs and is transparent with its pricing. At HuberWilmot, our moving specialists will guide you through the entire moving process and recommend relevant services based on our simple pricing model.
Preparing for a Long-Distance Move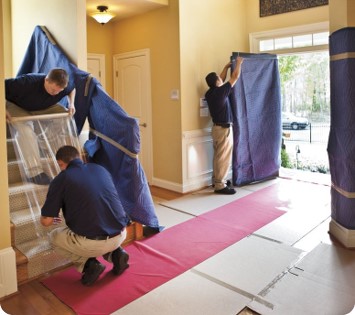 Preparation is key when it comes to moving. Our moving specialist will help you develop a moving plan that fits your schedule, timeline, and needs. Learn more about the long-distance moving process and how HuberWilmot can make this stressful task easier for you.
When planning your move, it's important to take care of some housekeeping items first. Have your utilities set up before you arrive at your new house, and cancel the utilities at the old house. Make sure you change your address with your bank, insurance company, employer, and Secretary of State. It's a good idea to keep sensitive documents (such as passports and birth certificates) with you to avoid misplacement during the move.
After covering the basics, we can begin assisting you with your long-distance move. If you need help packing your items, our trained packers are happy to help with all of the necessary moving supplies. Once your belongings are properly packed, our movers will load everything and travel to your new home. From there, our movers and packers will unload and unpack your belongings according to your needs.
For a detailed plan customized to your moving needs, please contact us at (703) 488-7117 for a free moving quote.
Moving Long Distance with HuberWilmot Moving
Nervous about your long-distance move? At HuberWilmot Moving, we eliminate the stress with our professional movers who are ready to design a plan based on your needs. We are fully licensed, insured and accredited to provide you with a seamless, full-service long-distance moving experience.
Contact us today at (703) 488-7117 to speak with a moving specialist or fill out our free quote form to book your move today.