Quick Read
HuberWilmot Moving & Storage is proud to offer its moving and storage services to residents and businesses alike in the Loudoun County area. Our services include:
Local and Long-Distance Moving Services
Office Moving Services
Senior Moving & Estate Cleanout Services
Antique Moving Services
Warehouse Storage Solutions
Packing & Unpacking Services
When you choose a moving and storage company within Loudoun County like HuberWilmot Moving & Storage, you'll receive:
Qualified and certified movers and packers
Dedicated and responsive customer service
Competitive pricing
Over 35 years of combined moving and storage experience
For more information on moving and storage services in or around Loudoun County, Contact HuberWilmot Moving & Storage at (703) 488-7117 or book your move today by filling out our free quote form.
Loudoun County Movers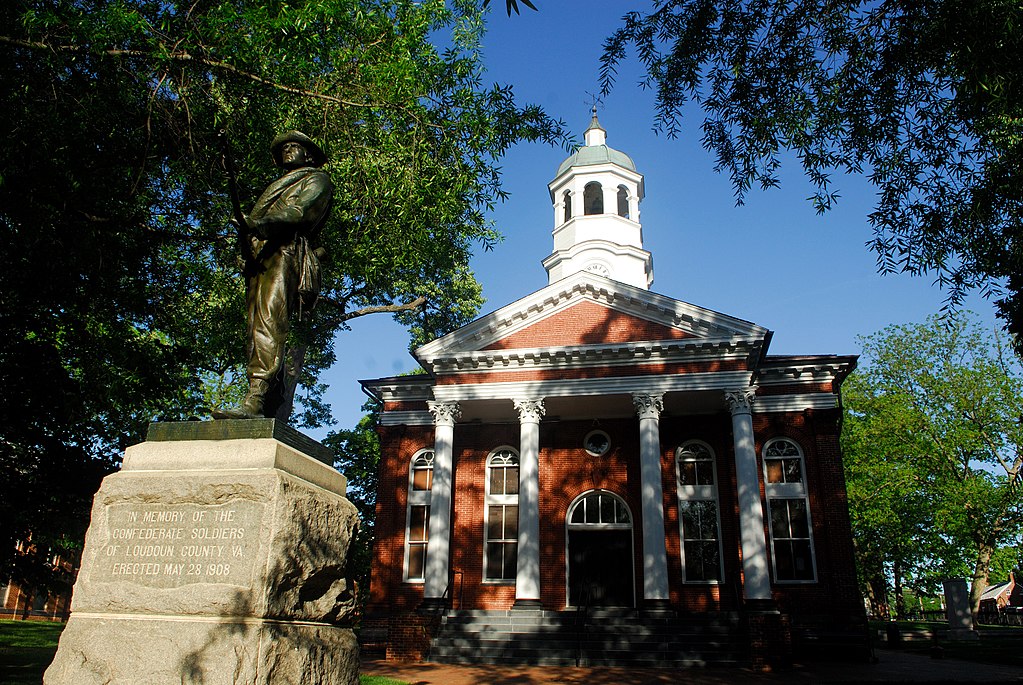 HuberWilmot Moving & Storage are highly respected, licensed, insured and bonded Loudoun County movers. Based in Northern Virginia, our moving and storage company was started by two moving veterans with over 35 years of experience in the industry. By providing affordable, dedicated and responsive moving services our movers can complete a successful local or long-distance move to, from or within the Loudoun County area.
Our belief is that our customers deserve an amazing relocation experience however, we understand that scheduling a move can be a stressful but exciting time. Therefore, our goal here at HuberWilmot Moving & Storage is to create a satisfactory, seamless and stress-free moving experience.
Why Choose HuberWilmot Moving & Storage?
HuberWilmot Moving & Storage offers residential and commercial moving and storage services for customers ready to start their interstate or intrastate move.
What can we do to ensure your relocation experience goes off without a hitch?
Provide background checked movers, packers and drivers
Use our 35+ years of expertise to work for you
Family-owned and operated
Polite, fast and professional crew members
Competitive and affordable pricing
Fully licensed and insured
Loudoun County Moving & Storage Services
If you're moving from Ashburn Village to the Countryside, Linden Hill to Ashburn Farm, the Cascades to Woodlea Hills or anywhere near and around the Loudoun County area, HuberWilmot Moving & Storage has your back!
With our many residential and commercial moving services, you're sure to find the right fit for your need:
Warehouse Storage Solutions: Keep your possessions safe and secure inside our climate-controlled storage for short-term or long-term storage needs.
Local Moving: Relocating to a new condo, house or apartment? No problem! We can help you with a speedy and safe local relocation whether you're moving down the street or across town.
Long-Distance Moving: A long-distance move requires a lot of moving parts including mail-forwarding and any number of errands that require your attention. That's why HuberWilmot Moving & Storage is proud to offer assistance in planning and managing your long-distance move so you can focus on the family aspects.
Office Moving: An office relocation, whether big or small, can be difficult to manage along with keeping your business running as usual. Let HuberWilmot Moving & Storage help you with an office relocation that minimizes downtime and reduces disruption as much as possible.
Senior Moving Services: Moving seniors within our community requires a level of compassion and care that HuberWilmot Moving & Storage can extend when helping our older adults enjoy a stress-free moving experience.
Estate Cleanout Services: If you or a loved has an estate that requires cleanout services, HuberWilmot Moving & Storage has the right team for the job. We can work quickly and professionally to ensure your estate is quickly and thoroughly disposed of so you can move on with your life.
Antique Moving Services: Sentimental or high-value items require special handling to ensure no damage occurs to your possessions. Whether you need them relocated to another site or you need to store them in our climate-controlled storage warehouse, we can help safely handle your antiques.
Packing & Unpacking: Not everyone is a professional packer. Luckily for you, we are! Using proper materials to keep your items safe in their container and reduce shifting during transport is part of our proper packing procedure.
What to do in Loudoun County
About 45 minutes outside of Washington D.C. lies the charming town of Loudon County. Proving to be a respite from the rambunctious city life nearby, you can experience this small slice of America and all it has to offer including historical tours, wineries and eateries, fabulous shopping centers and more all await you in Loudoun County, Virginia.
Stone Tower Winery: Enjoy delicious wine tasting events with delectable food and cozy indoors and a gorgeous outdoor view of Stone Tower Winery's 55 acres of vineyards atop Hogback Mountain.
Historical White's Ferry: Also known as the last working ferry on the Potomac, White's Ferry has been in operation since 1786. This cable ferry service carries vehicles, bicycles and pedestrians across the Potomac River. Also included are fishing services and recreational water activities like canoeing.
Leesburg Premium Outlets: Treat yourself at the Leesburg Premium Outlets, an upscale one-stop-shop with a collection of designer labels and name brands including Armani, Coach, Calvin Klein and Ralph Lauren.
Oatlands Historic House & Garden: This is an estate located in Leesburg, Virginia. Operated by the National Trust for Historic Preservation, Oatlands is listed on the National Register of Historic Places as a National Historic Landmark. Take a tour around the surrounding farmland and gardens while learning about over 200 years of American history and culture from the home of one of Virginia's oldest families, George Carter.
Leesburg Animal Park: For over 15 years, the Leesburg Animal Park has been hosting an up-close animal experience with a variety of animals for the young'uns to meet, greet, pet and feed including various exotic animal exhibits. Roam around with farm animals, jump onto a Wagon or Pony Ride or join a live animal show at this family-owned and operated business.
Request Your Loudoun County Moving & Storage Quote Today!
From local and long-distance services to estate cleanout and senior relocation experiences, we treat every move as if it were our own. When you decide to take the plunge, let HuberWilmot Moving & Storage give you a hand.
For more information on how we can turn your relocation experience into a stress-free one, contact us today at (703) 488-7117, or feel free to book your move to, from or within Loudoun County today by filling out our free quote form.