Quick Read
HuberWilmot Moving & Storage has been providing white glove moving and storage services like:
Settling In-Service
Packing & Unpacking Services
Entertainment System Tear Down & Set-Up
Antique & Fine Art Moves
Piano Moves
Customers trust HuberWilmot Moving & Storage because:
Over 35 years of moving & storage experience
Family-owned and operated
Free estimates
Fully-licensed and insured
No hidden costs
Fill out our online form or call us today at (703) 488-7117 to get your free quote. No matter where you're going, the professionals at HuberWilmot Moving & Storage can get you – and your items – there safely.
White Glove Service
You've no doubt heard the term "white glove service" attributed to customer service that goes above and beyond, like that of a high-end restaurant. Moving companies can provide that same high-end service as well.
Here at HuberWilmot Moving & Storage, we aim to exceed the expectations of our customers. Whether you're a busy professional, expanding your horizons or simply don't want to do it all, our white glove moving services are perfect for you.
What is White Glove Service?
A step above full-service, white glove moving services are more involved with the entire moving process, start to finish. Handling your possessions with white glove care and paying extra attention to fragile items.
White glove movers are leaps and bounds above the standard moving service. They go the extra mile to handle logistics, provide specialty packing materials and services and take special care with every item.
Let our team provide a custom, white glove moving experience for you! HuberWilmot Moving & Storage can offer a door-to-door white glove service that take the worry out of your move.
Our White Glove Moving Services
At HuberWilmot Moving & Storage, our trained teams focus on the all of the details of your move, from putting coverings down throughout your home to minimizing any level of damage – including your lawn. We're here to take the stress of your move off of you, so get ready to kick back and relax, while we take care of your heirlooms.
Packing & Unpacking
Antiques & Fine Art
Settling In Services
Entertainment System Tear Down & Set Up
Gun Safe
Piano Moves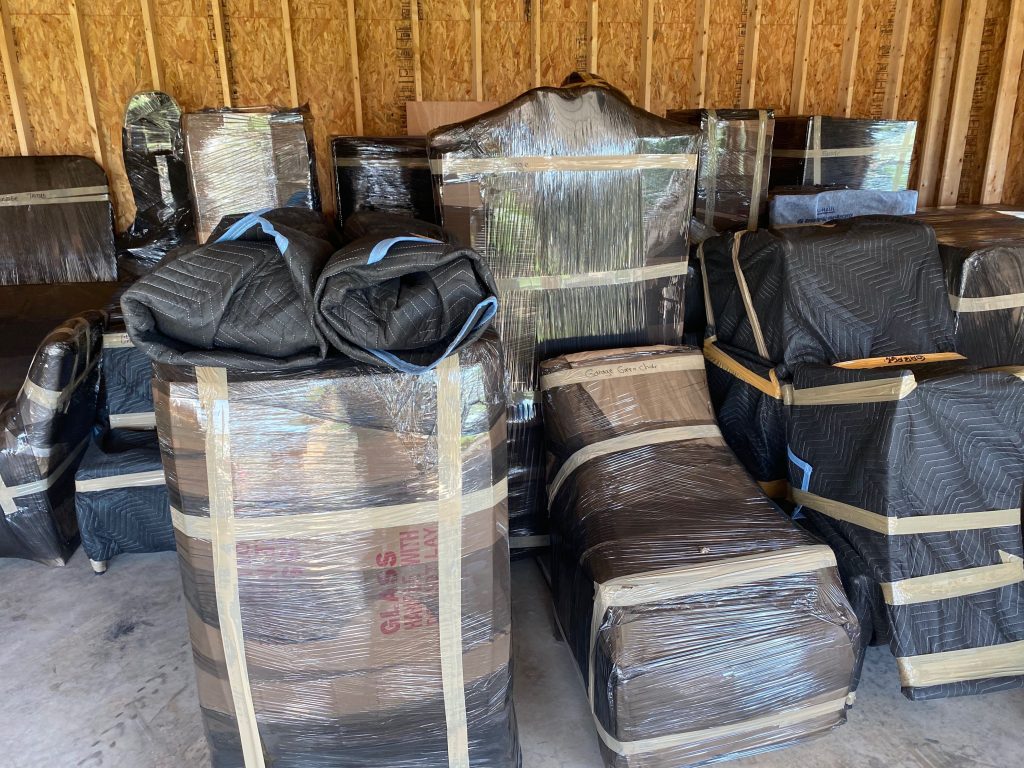 For oversized, bulky and priceless items, our team will come up with a packing or crating solution for transit and ensure that it makes the journey to your new home safely. Do you have paintings or antiques? We know exactly how to protect them during a move.
Looking to have someone else carefully disassemble your entertainment center, and re-assemble post-move? Our seasoned team can swiftly, and safely break down your electronics and set them back up in your new residence. You'll be able to come in and relax right away.
We make it easy for you to focus on settling into your new residence, not moving logistics.That's why we can put items away, exactly where you want them. So when you need your belongings, they're right there. Not sure about your furniture placement after a few days? Give us a call and we can help get those pieces moved into the right spot for you.
We place the utmost care in moving your most valued items. With our white glove service, we can provide you additional peace of mind as we handle the fragile, finicky and hard to move items with the care that is needed. Our team can ensure that your items get packed up, moved and to your new home safely, so it can be set up at their final destination.
Choose HuberWilmot Moving & Storage for your moving and storage needs. Rest easy today knowing that, we're taking care of your move.
Get Your Free Moving Quote Today
To book your white glove move today, give us a call at (703) 488-7117 or fill out our contact form. A moving specialist will get in contact with you shortly.